SAVE get a 2-year warranty included with a price reduction! Save with our low price guarantee.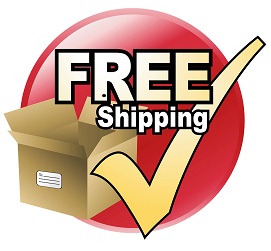 FREE ground shipping on all writers in the US!
FREE Note Stand ($24.00 value)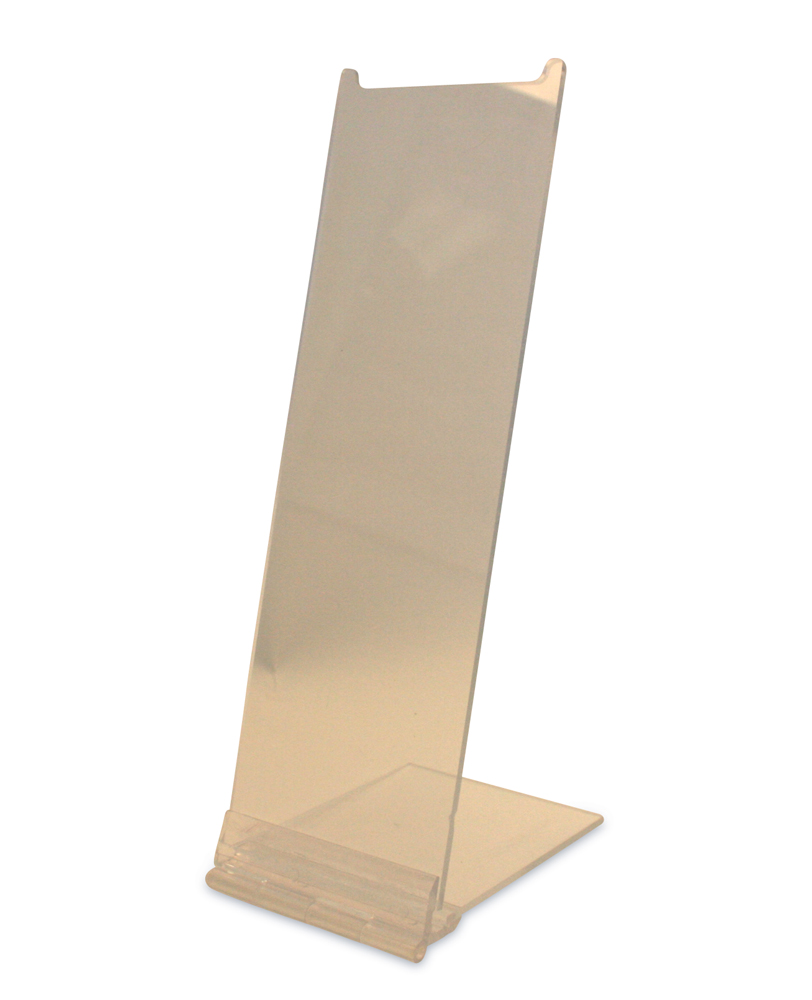 ---

Stenograph® Stentura® 200 Beginner Student Package Charcoal

Certified Pre-Owned

This is a great manual Stenograph® Stentura® writer refurbished with a two year StenoWorks warranty. Warranty is both parts and labor. Perfect for a court reporting student. Great starter machine and comes with all accessories. This writer doesn't have the real-time capabilities of the 200SRT, but it also doesn't have the higher price. Trade-in the machine within 4 years and get 90% of the current price minus a $50.00 clean-up fee toward any upgraded machine.

This is a Stenograph Stentura® 200 in very good refurbished condition. Machine has been totally refurbished by StenoWorks (new pads, greased, new ribbon and oiled). All operations of the machine have been inspected by our factory certified technician and comes with a signed certification certificate. Take the risk out of purchasing privately. Buy a totally refurbished machine with a 2 year warranty.

Students! Here's your steno tip from the Guru: If you are just starting in a program and your school doesn't require a realtime or computerized machine to start than this is a good choice. After you get into the program and you know that it's for you then simply call us and upgrade.
---

Refurbished Stentura® 200 steno writer with a 2 year warranty both parts and labor in writing including trade-in guarantee
800 toll-free tech support for as long as you own the writer
EasyLock® tripod
Nylon Soft-sided case with shoulder strap
Self contained easy to change ink cartridge
Light-weight papertray
Owner's Manual
One stenopad
Now including a steno stand, great for reading paper notes
Can't afford a Protege or Stentura® 400SRT; pick-up the Stentura®200 and trade it in when you have the extra funds. Stop wasting your money renting from a school. Purchase a great student machine today!
---
Credit & Debit Cards:

Visa/MasterCard/Discover/AMEX

_____________________________________________________________________________________
Buy it your way with StenoWork's Steno-Layaway flexible plans. You pick how much, how often and how long you pay. Just fill out our Steno-Layaway form and we will send you our Layaway agreement by email. It's just one more way that we make shopping on our web site more affordable.

_____________________________________________________________________________________
Trade-ins: Have a trade-in? Get a trade-in quote within 24 hours. Just fill out our sell-your-stuff form. If you purchased one of our student writers, then you are entitled to 90% of our current lowest student writer price minus just a $50.00 trade-in fee.
______________________________________________________________________________________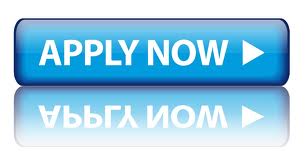 Use our Rent-To-Own program to get this writer for just $125.00 deposit and $20.00 per month. 0% interest. Own it in 12 months!
---

Wide DZ & * keytops available (see options) FREE of CHARGE
Adjust depth of stroke
Keyboard tension adjustment
Updated styling and appearance
Built in bench conference stand
Paper spacing adjustment
Uses the nice ink cartridge ribbon
---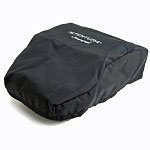 --DustCover
--Paper or StenoPads
---

Over 20 years of experience
Technical support backed by award winning ZenDesk Help System

Toll-Free Support and Ordering

Best prices guaranteed

Online Live Chat system

Money back guarantee
---

In order to customize your writer we generally ship within 1-2 business days. If you need your writer expedited please call us!
We offer FREE shipping in the continental US using with just a small $25.00 upcharge for HI or AK. The shipping times will vary and depend on how far you are from Palm Beach County, FL. (Generally 1-5 business days)
If you need your writer sooner we can ship using FEDEX Express with Priority Overnight, Standard Overnight, Guaranteed 2-Day, or Economy 3-Day shipping available for an additional charge.
Shipping international is also available. The following are the approximate cost to ship to: UK & Europe ($125.00), Canada ($75.00), South America ($150.00), Austrailia ($150.00) using . Please contact us with your email address and we will get back to you within 24 hours to get an exact shipping quote and to get any specific shipping questions answered.
---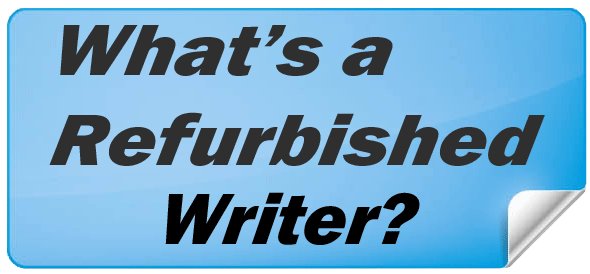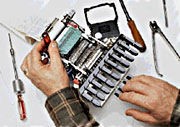 The machine is completely disassembled.
The machine is chemically cleaned using a non-toxic bio-green solution.
The Stop Pads are replaced as needed.
The Universal bar pad is replaced as needed.
The Bank Bar Pad is replaced.
All parts are checked for excessive wear.
The Toggle Roller is replaced or refurbished. If it fails specification criteria, it is replaced.
The Platen is reconditioned. If it fails specification criteria, it is replaced.
The machine is reassembled and all mechanical parts are greased and lubricated to specification.
The factory settings are verified and adjustments are performed as necessary.
The ribbon is replaced.
Adjustments are performed on all electronic components, including the contact assembly and switches.
All motor gears are aligned to specifications and checked for proper operation.
A complete diagnostics is performed to check computer interface (real-time), battery charging operations, electronic operations, and proper disk drive operation if applicable.
The machine casing is cleaned and the key tops are polished
This process generally takes 3-4 man hours to complete!
---
Don't forget to select your keytop configuration: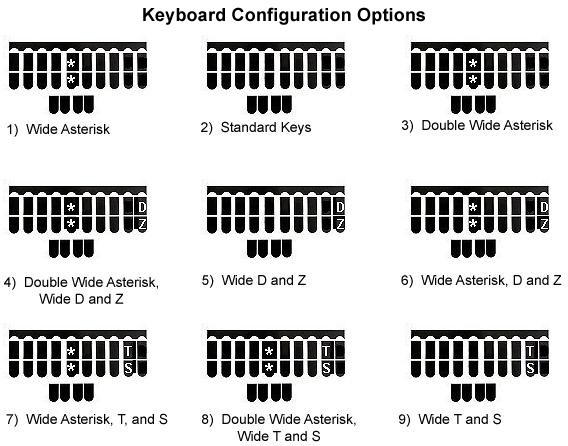 This writer has a two year limited warranty from StenoWorks covering both parts and labor.
Customers Also Viewed
Related Products