Get a 2-year warranty included with a price reduction! Save with our low price guarantee.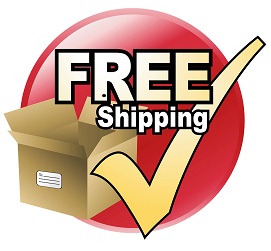 FREE ground shipping on all writers in the US!
Select either felt, rubber or leather keytops FREE. Select at checkout!
Free USB to Serial Adapter
---

2 yr warranty, both parts and labor, in writing

Contrast Adjustable Satin Finish LCD with Real Time Display and Translation of notes to English

Instant Readback from realtime display -No longer must you wade through paper notes to locate a passage. You now have search features that allow quick and easy readback.
In 8000 mode the LCD instantly displays translated text - helping you to perfect your realtime reporting skills.
In 6000 mode the LCD displays your untranslated steno notes.

Easily modify the keys' touch to your personal writing style, with an easy adjustment of depth of stroke and tension
Provides easy menu navigation through convenient display buttons.
Delete up to 20 previous strokes
a/an automatically resolves
Interchangable, seven hour battery pack that easily slides out for replacing and recharging.
Complete CAT system compatibility
Dictionary conversion software to Stentura format (most CAT systems have this built-in)
1.44MB Floppy Drive
Timestamp Note File
Create dictionary entries from machine, move them to and from CAT system
Search for Q, A, Mark, Untranslate, and Steno
Comes with one long-life ink cartridge that is easy to change, keeping your hands clean.
Built-in bench conference stand.
Comes with an EasyLock tripod for quick setup.
Tech support during warranty period
Selectable manual/electric modes
Complete package includes: Soft case with carrying strap, tripod, new ribbon ink cartridge, nice paper tray, 1 pack of steno paper, battery charger, adjustment tool, serial real-time cable, USB to Serial adapter, diskettes with Stentura labels, signed certification of conditon, and owner's guide. This machine has it all!
Students!

Here's your steno tip from the

Guru

:The Stentura 8000 was the longest production machine in Stenograph's history if you count the 8000LX upgrade. (12 years) We have many customers that refuse to upgrade and love their Stentura. Select the upgraded shimming and get the depth shortened to have an even better feel. If possible use connected to your notebook to take advantage of audio-sync and to get another back-up.
---

Stentura® 8000 Refurbished in Burgundy
Soft case with carrying strap
EasyLock®Tripod
New refurbished rechargable battery
Battery charger
Adjustment tool
Serial Real-time cable
Stentura dictionary conversion utility software(if requested)
Diskettes
Signed certification of conditon
Owner's manual on CD
---

Specifications:
Realtime translation of shorthand outlines

Realtime display of text on LCD
Storage of notes and text files on 1.44MB floppy disks
Realtime transfer of note files via cable
Dictionary:Auto load main dictionary
Auto load job dictionaries
Set month, date and time
Battery charge indicator
Format diskette
Manual or Electric mode
User controlable beeper volume
Search features:

Last/previous electronic Steno-Mark
Last/previous question
Scroll forward or backward

RAM-Lock: Allows recovery of last 1000 strokes
Advanced Ni-Cad rechargable battery technology
Digital time display
Use as paperless or diskless
Weight 6.3 lbs
---
Credit & Debit Cards:

Visa/MasterCard/Discover/AMEX

_____________________________________________________________________________________
Layaway:

Buy it your way with StenoWork's Layaway flexible plan. We have partnered with eLayaway to provide you with the absolute best layaway system available. It's just one more way that we make shopping on our web site more affordable.
Try their payment calculator to see how easy it is to make affordable payments. Find out more and get started here:
_________________________________________

Programs on Pro Writers - New Lower Prices - 6 month committment - 0% interest - Own your pro-model writer in 12 months or 18 months!
No Credit Check

Plan A: $200.00 deposit $38.88/month for 18 months
Retail Price: $900.00

Deposit $200.00
Monthly payment $38.88/month plus tax(FL only) charged directly to your credit or debit card.
6 month term and then month to month - complete ownership in 18 months.

After 6 months either return the writer, continue to rent, purchase the writer or upgrade.
Plan B: $200.00 deposit $58.33/month for 12 months
Retail Price: $900.00

Deposit $200.00
Monthly payment $58.33/month plus tax(FL only) charged directly to your credit or debit card.
6 month term and then month to month - complete ownership in 12 months.

After 6 months either return the writer, continue to rent, purchase the writer or upgrade.
______________________________________________________________________________________
Trade-ins: Have a trade-in? Get a trade-in quote within 24 hours. Just fill out our sell-your-stuff form.
---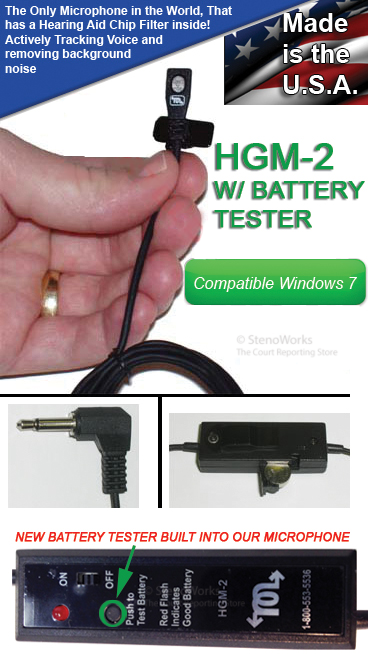 Upgrade your microphone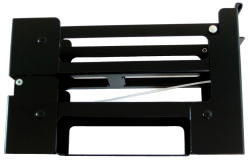 Metal Papertray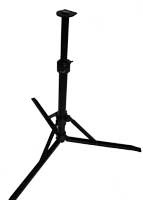 Tilt Tripod
---

Over 20 years of experience
Technical support backed by award winning ZenDesk Help System

Toll-Free Support and Ordering

Best prices guaranteed

Online Chat system

Money back guarantee
---

In order to customize your writer we generally ship within 1-2 business days. If you need your writer expedited please call us or select expedited shipping and we will immediately put your order on the fast track.
We offer FREE shipping in the continental US using with just a small $25.00 upcharge for HI or AK. If you are ordering from HI or AK please call us or open up a chat. The shipping times will vary and depend on how far you are from Palm Beach County, FL. (Generally 1-5 business days)
If you need your writer sooner we can ship using FEDEX Express with Standard Overnight, Guaranteed 2-Day, or Economy 3-Day shipping available for an additional charge.
Shipping international is also available. Please select under shipping options. If you prefer another service or expedited please call us or message us. . Please contact us with your email address and we will get back to you within 24 hours to get an exact shipping quote and to get any specific shipping questions answered.
---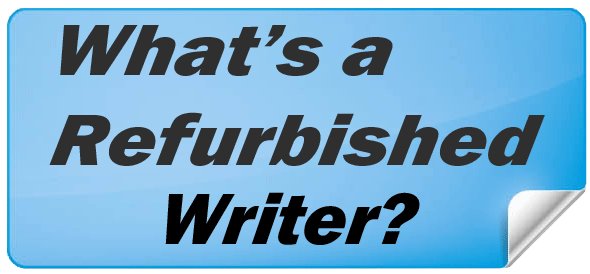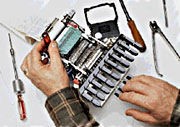 It's not someone's used machine!
The machine is completely disassembled.

The machine is chemically cleaned using a non-toxic bio-green solution.

The Stop Pads are replaced as needed.

The Universal bar pad is replaced as needed.

The Bank Bar Pad is replaced.

All parts are checked for excessive wear.

The Toggle Roller is replaced or refurbished. If it fails specification criteria, it is replaced.

The Platen is reconditioned. If it fails specification criteria, it is replaced.

The machine is reassembled and all mechanical parts are greased and lubricated to specification.

The factory settings are verified and adjustments are performed as necessary.

The ribbon is replaced.

Adjustments are performed on all electronic components, including the contact assembly and switches.

All motor gears are aligned to specifications and checked for proper operation.

A complete diagnostics is performed to check computer interface (real-time), battery charging operations, electronic operations, and proper disk drive operation if applicable.

The machine casing is cleaned and the key tops are polished
This process generally takes 4-5 man hours to complete!
---
Here's a chart to help you select a keyboard configuration.
Keytops
Selecting keytop configurations can be confusing. Our recommendation is that if your present writer is configured a certain way then select the identical configuration.
It can be difficult to get used to something different. If this is your first writer than we would suggest talking to your school or teacher and asking what they would suggest.
Here are some options: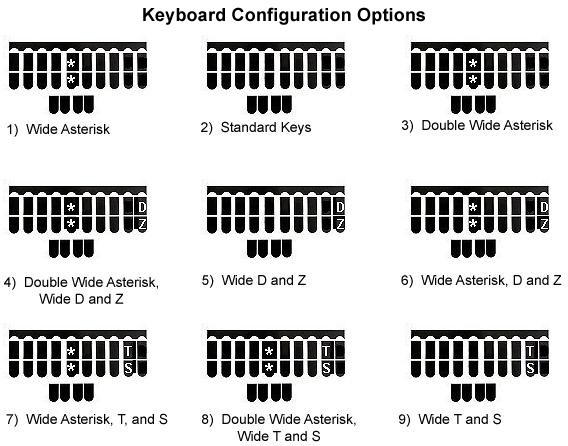 This writer has a two year warranty from StenoWorks covering both parts and labor.
Customers Also Viewed
Related Products