Description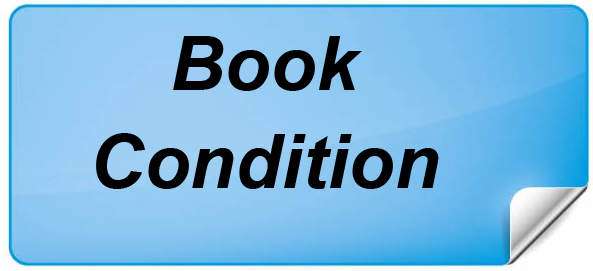 Book is used in Excellent Like-New condition. Minor markings in book. Photo is the actual book.

ISBN-13:978-0965793209
Product Details
Paperback:

400 pages

Publisher:

Morson's English Guide (June 1997)

Language:

English

ISBN-10:

0965793206

ISBN-13:

978-0965793209

Product Dimensions:

1 x 8.8 x 8.8 inches

Shipping Weight:

2 pounds
An Excellent Resource For Your Library. Stylebooks and handbooks for secretaries, journalists, editors, printers, proofreaders and creative writers abound; but court reporters and scopists, who are responsible for reproducing the English language without the liberty of changing or rearranging words for correctness and clarity, are often left wondering if there is a preferred way to punctuate ambiguous, clumsy, incongruous and often incorrect English. Morson's English Guide for Court Reporters, by renowned English expert Lillian Morson, presents the fundamental rules for punctuating acceptable syntax and then goes a step further and presents verbatim English as found in courtroom transcripts and modifies the rules to accommodate this English. The grammar section and glossary offer a look at the way we name and define the elements in a sentence so that we can better understand standard word usage, spelling and punctuation. Morson's English Guide for Court Reporters is an aid to both the new and the experienced court reporter and scopist in their attempts to reproduce the court records accurately and logically.
Reviews
An Important Addition to Your Research Library !!
As a professional proofreader of court reporting transcripts, this is a book that I reach for again and again -- it's a definite must-have for anyone producing documents in the legal arena. It sits beside my Gregg's Reference Manual, although I reach for Morson's first -- and almost half of the time I don't need to look further in any other manual.
Easy to use with clear, concise examples of grammatical rules, Morson's is the bible for court reporters; students and experienced working reporters alike.
Produce the best transcripts possible -- it's a piece of cake with this wonderful gold mine of a reference book. Once you own it and start to use it, you'll wonder how you ever worked without it.
I'm an official court reporter now, and before that I was a transcriptionist and a deposition reporter. During all those years, I always, ALWAYS referred to this book over and over again. It is an essential tool for court reporters, transcriptionists, or anyone else producing court-related documents. I praise Lillian Morson for putting together such a wonderful reference book! I use it almost every single day, even after six years in the business. There's always something you have a question about!
View All
Close