Description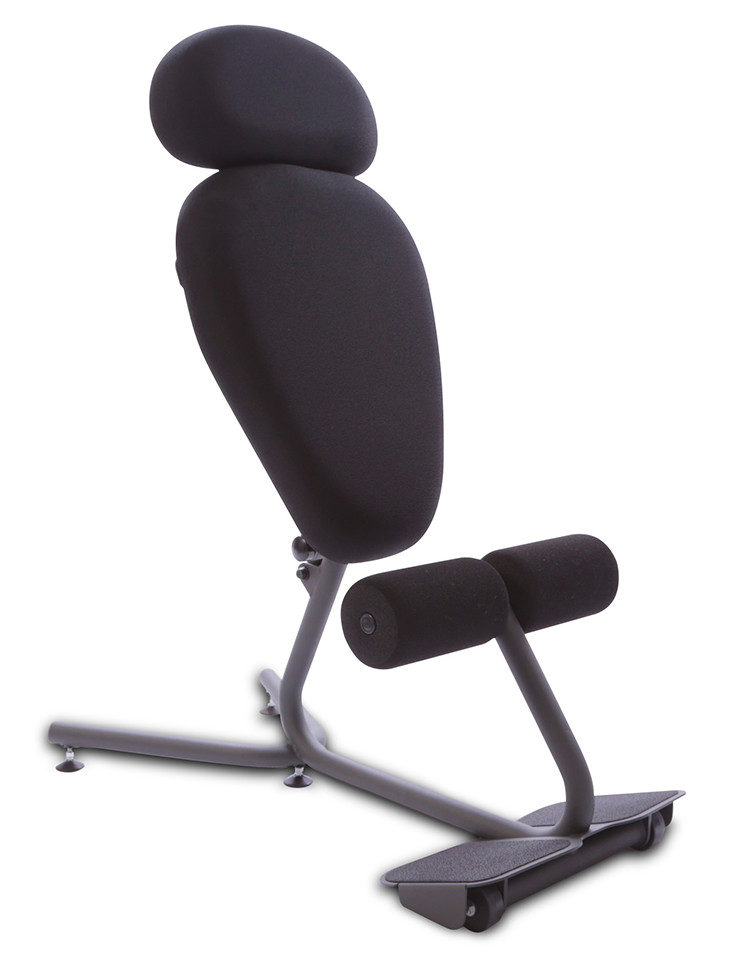 Includes Seat Extension
FREE SHIPPING
DISCOVER THE BENEFITS OF MOVEMENT
Have More Energy
Burn Calories
Relieve Back and Neck Pain
Be More Productive
Natural Way To Energize Your Workday
The human body is meant to stay in motion and the Stance Move ergonomic office sit stand chair helps provide that motion throughout your workday. Forward sloped sitting, kneeling and assisted standing are all healthy postures that provide the worker with unparalleled well-being and energy in the work
place. The Stance Move is the only ergonomic, sit stand, 3 position chair on the market that helps you achieve these positions and more!
When you must sit, sit healthy! The Stance Move ergonomic office chair provides the user with a backless seating design that helps build balance and core muscles while providing hours of comfortable use.
The Stance Move ergonomic office chair can also transform into a kneeling chair with one touch of a lever. Kneeling is a very comfortable and healthy workplace posture that is recommended by many Doctors and Chiropractors.
Assisted standing is the posture that really sets the Stance Move apart from all other ergonomic office chairs. Standing unassisted for for prolonged periods of time can cause fatigue and muscle soreness. Assisted standing in the Stance Move will allow the user to stand comfortably for hours at a time in the workplace providing good posture, energy and well-being.
The Stance Move EXT 5050 comes standard with seat extension. Recommended for users taller than 5′ 9″.
Ergonomic – Stylish – Practical

Only 3 position chair of its kind
Healthy, backless, sloped sitting position for core muscle building
Comfortable kneeling position for all day relaxation
Healthy assisted standing position for increased energy
Equally at home in an office or industrial environment
Easily move between positions with the touch of a lever
Robust steel construction for many trouble free years of service
5 year warranty
Ships fully assembled
Proudly manufactured in the USA
View All
Close
Warranty Information
TaskMate Warranty The warranty is extended to the original purchaser/customer and commences on the purchase date from the seller/dealer. HealthPostures (HP) warrants its TaskMate to be free from defects in materials or workmanship for a period of 5 years from the date of shipment. What is not covered by this warranty: Normal wear and tear Alteration or modification of the product Abuse, misuse, or accident Damage resulting from shipment or storage Written notice of the defect must be given to HP within the applicable warranty period. Any product proven to HP satisfaction to be defective and within warranty period shall be repaired or replaced at HP's option. Only HP approved components validate this warranty. This warranty does not include any labor charges incurred in replacement parts installation. Freight charges to the factory are at the expense of consumer to seller. No credit will be given for any repairs to damaged or defective items without prior approval of HP. HP reserves the right to require that any such items be returned to the factory for inspection. THIS WARRANTY IS THE ONLY WARRANTY MADE BY HP, AND ALL OTHER WARRANTIES, INCLUDING IMPLIED WARRANTIES OF MARKETABILITY AND FITNESS FOR A PARTICULAR PURPOSE ARE HEREBY DISCLAIMED. DAMAGE RESULTING FROM MISUSE, NEGLIGENCE, ACCIDENT OR ALTERATIONS ARE EXCLUDED AND WILL NOT BE PAID. HP SHALL NOT BE LIABLE FOR ANY CONSEQUENTIAL OR INCIDENTAL DAMAGES WHATSOEVER.
View All
Close