Description

SAVE thousands over the Luminex II price from the manufacturer of $5695.00 plus tax (Close to $6,100.00 NEW)
LOOK! What extras are included:
New FREE earbud ($25.00 value)-use with live monitoring to enhance hearing
Free Keytop Covers professionally installed (leather, rubber, foam rubber, felt,etc. or any of the other types we sell installed ($50.00 value)
One of our Best Audio-Sync mics ($99.95 value)
Your choice of extended keys installed ($100.00 value)
Now with a two-year comprehensive warranty ($500.00 value)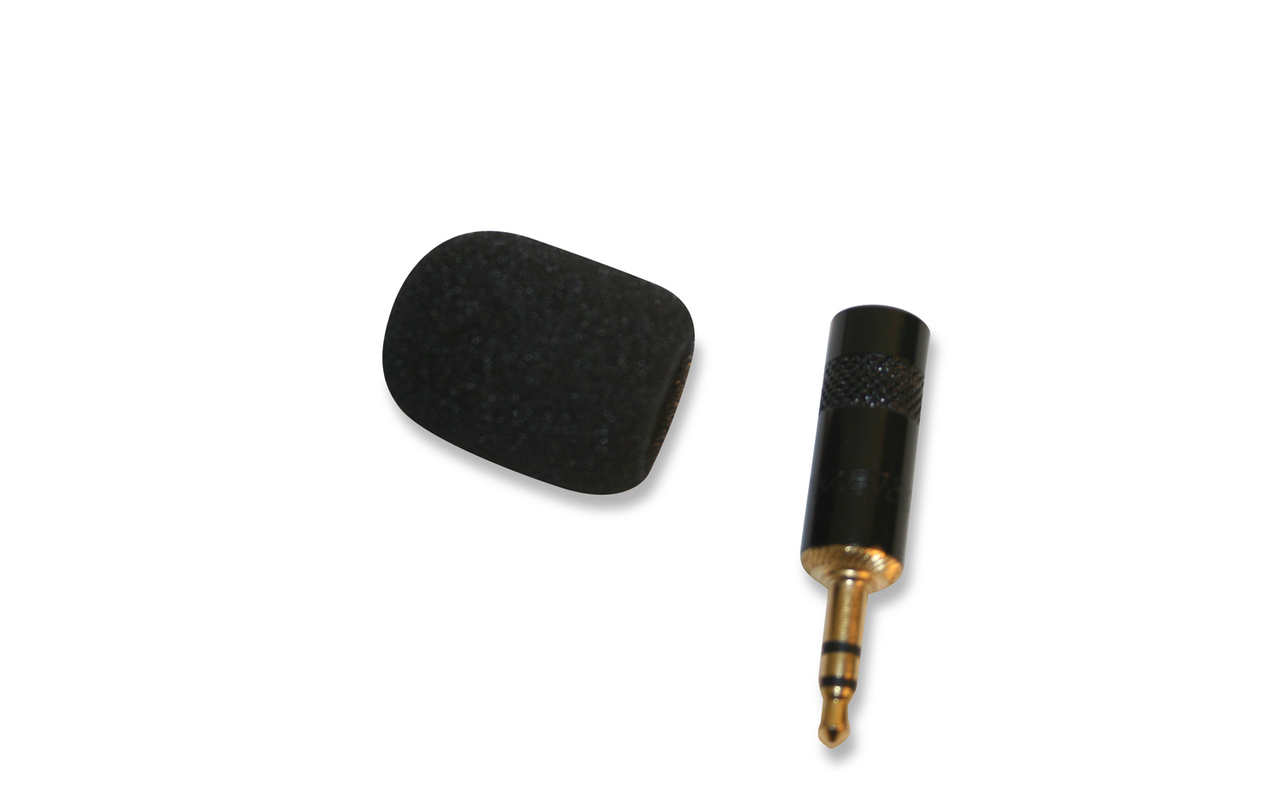 Now including one of our nicest mics with extension cable
Special Limited Financing:
$136.78/mo for 36 months*
We've partnered with Klarna to provide a line of credit that allows you to spread your purchases over time with low APR financing offers.
Est. total of payments $4,923.94 APR 9.99%*
No Sales tax except in Florida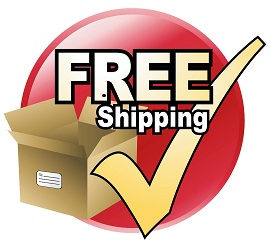 FREE ground shipping on all writers in the US! Upgraded shipping available.
---

The Luminex features innovative computer technology and advanced software science to provide something entirely new.
The Luminex is smaller and lighter, has an extraordinary degree of precision, and provides the finest writing experience ever possible.
The most important thing about this writer is what's invisible! Under-the-hood, dual key channels keep keys more in alignment on the way down and reduce vibration. Chrome plated key levers reduce friction and provide a smoother action. The frame is now made of magnesium which is much lighter but equal to or stronger than aluminum, and even stronger than titanium. The real magic happens with TrueStroke™ which was in the Diamante™ and has evolved to be better and better over the years. It is even more advanced and the result is cleaner steno notes. You can be a pounder, have the lightest touch ever, or anywhere in between and TrueStroke™ will make you a better writer than before.
---

Machine is in fantastic condition and completely overhauled
Refurbished Stenograph® White Luminex with Silver LCD lid
Standard Luminex Tote
Micro USB cable (6')
Data SDHC Card installed (8GB)
Backup Micro SDHC card installed (8GB)
New External USB SD card reader for use with computer
New 110/220 volt A/C adapter/charger with North American plug
EasyLock® LMX Tripod
Rechargeable battery installed
Writer Utility CD with dictionary conversion program for non-Stenograph® software
Luminex/Diamante Utilities and Tutorial CD
Luminex User Guide on CD or downloadable
New LCD cleaning kit
Our #7001 Audio-Sync microphone included
New earbud
Bluetooth & WI-FI Wireless connectivity built-in to writer
Two-Year Comprehensive Warranty covering parts and labor
Two-Year comprehensive warranty including tech support included.
Complementary "Getting Started" Introductory session on the phone with our Writer/CAT Software Trainer. We will go through setting us your new writer with your CAT system and how to use it's main features. We can logon to your computer remotely if necessary. Our goal is to make your transition to your new writer as smooth as possible.
---

The Luminex Design:
Weighs a mere 3.5 lbs


Is 33% thinner than the Diamante


Stands a mere 2.5" tall


Has a screen that folds completely flat with a full-color high-resolution LCD screen


Includes a touch screen and touch sensors buttons
Luminex Mechanics:
The Luminex is made with a dual key stabilizer and chrome-plated lever. This combination drastically improves key stability by reducing the side-to-side key wobbling and adds smoothness to the stroke. You won't be wasting any effort during the up and down motion of the stroke. The result is less exertion during the stroke and an incredible feel.
Together they create a more responsive writer that boosts speed and precision.


Other features include:
35% greater range in depth of stroke for dialing in the shortest stroke ever!
A greater range in tension settings for finding that sweet spot!
Built-in power source, Wi-Fi, and Bluetooth.
Lithium-ion battery technologies, for faster charging and longer charge life.
Includes USB power option for complete flexibility.


From the First Stroke to Your Last
Luminex interprets the nuances of your writing throughout the day. The result is accuracy from the first to the last stroke of the day.
The travel direction and acceleration of each key is independently measured, sensed,and analyzed to give a three-dimensional view of your stroke. It will discern dragging, splitting, stacking, and shadowing.
How It Works
The slightest motion or the heaviest pounding will be measured to provide the highest level of accuracy when writing.


Communicates directly with your writer in realtime.


Translates would-be untranslates by reading the action of your fingers. It takes factual information about your strokes and provides you with a more accurate translation.


Accurately tracks the movement of each individual keystroke.


Replaces traditional contact adjustments for cleaner writing right from the start.
---

The Luminex
Why can't the most precise and functional writer on the market also be the most beautiful?
The Luminex has won several design awards for its clean lines, subtle curves and slim profile. In 2015, the Luminex won the IDA Gold Design Award, and in 2016 won the Chicago Athenaeum Museum of Architecture and Design's Good Design® Award for best design, as well as the IMA Award of Excellence for Magnesium-Alloy Design.
No details were too small to consider as we designed this beautiful state-of-the-art writer. From the inside out, the Luminex was equipped with highest grade materials and sensor capabilities to create the most advanced, accurate, and attractive writer in Stenograph's history. The Luminex's reduced profile and refined feel are like nothing you've ever experienced.
The Design:

Lighter than any other mechanical writer on the market – at a mere 3.5 lbs, nothing else comes close
Only 2.5" tall
High-resolution touchscreen with 180° movement (easily slide it under a desk, and protect your keys during transport)
Massive 18-hour internal battery life
USB charging capabilities
Circuit board integrated Bluetooth & Wi-Fi
Independent backups to Micro SD
Magnesium chassis and backplate for unmatched strength per pound

Feeling is Believing
The Luminex's looks and features are only part of what makes it so special. The real magic lies in how the Luminex feels! Each of these features contribute to a smooth and sophisticated feel like no other:
Capacitive touch buttons
Touchscreen
Completely redesigned key levers for:
Silent movement
Shorter stroke
Enhanced stability through reduced side to side movement and rotational strength
---

Secure Credit or Debit Cards

Including Amazon Pay or Paypal

Pay over the phone 800-399-4605 M-F 8-5 EST

Finance with Klarna

Get Instant Approval (Click Pay Later when checking out)

PayPal Credit

6 months No Interest

Steno-Layaway Buy it your way with flexible plans

Longer Term Financing Plans
---
| | |
| --- | --- |
| Trade-ins: Have a trade-in? Get a trade-in quote within 24 hours. Just fill out our sell-your-equipment form. Click on LINK TO FORM | |
---
Over 27 years of experience in the court reporting industry
Greatest select of writers
Best customer service
Head writer technician, Brian, trained by the manufacturer with over 35 years experience
Largest selection of writer parts on the planet covering every writer from the Smartwriter™ to the Luminex™
World class review system
Technical support backed by award winning ZenDesk Help System

Toll-Free Support and Ordering

Best prices guaranteed

Online Chat system

Money back guarantee
---

In order to customize your writer we generally ship within 1-3 business days. If you need your writer expedited please call us!
We offer FREE shipping in the continental US using or UPS Ground with just a small $25.00 upcharge for HI or AK. The shipping times will vary and depend on how far you are from Palm Beach County, FL. (Generally 1-5 business days)
If you need your writer sooner we can ship using FEDEX Express with Priority Overnight, Standard Overnight, Guaranteed 2-Day, or Economy 3-Day shipping available for an additional charge.
Shipping international is also available. The following are the approximate cost to ship to: UK & Europe ($125.00), Canada ($75.00), South America ($150.00), Australia ($150.00) using . Please contact us with your email address and we will get back to you within 24 hours to get an exact shipping quote and to get any specific shipping questions answered.
View All
Close
Warranty Information
This writer has a two year warranty!
View All
Close