Stenograph's™ The Wave Refurbished Package Blue Ice
SKU:

1048B

UPC:

Condition:

Refurbished

Availability:

All writers take approximately 5-7 business days to prepare before shipping. Free shipping is UPS ground and will depend on your location. Expedited & lightning prep options are available. Shopping cart receive dates are not accurate.

Shipping:

Calculated at Checkout
Description

Introducing our partnership with Clyde! Now with introductory rates.
1 year: Add Accidental Damage Protection to StenoWorks' one year warranty
2 year: Add Accidental Damage Protection and Extend your warranty to two years with the accidental protection
3 year: Add Accidental Damage Protection and Extend your warranty to three years with the accidental protection (BEST DEAL)
LOOK! What extras are included:
FREE US SHIPPING
Free Keytop Covers professionally installed (leather, rubber, foam rubber, felt,etc. or any of the other types we sell installed ($75.00 value)
One-Year Warranty
FREE Tech Support
Your choice of extended keys installed ($100.00 value)
Free copy of Apieron CAT Software (student version) - downloadable
Special Limited Financing: NO Interest for 12 months
We've partnered with Klarna to provide a line of credit that allows you to spread your purchases over time with low APR financing offers.
No Sales tax except in Florida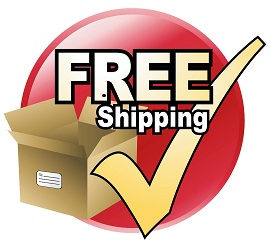 FREE ground shipping on all writers in the US! Upgraded shipping available.
---

Students Love the Wave read our reviews
The Wave™ in Blue Ice
With its patent-pending TrueStroke™ technology, the Wave enables you to do your best right from the start.
Watch your accuracy soar with the Wave writer! The vibrant flat-panel screen clearly displays steno outlines as you write them, giving you the best kind of feedback -- immediate feedback -- to enable you to practice proper technique while you build speed. The phenomenal touch of this writer will speed you on your way to success.

The Wave is a top-of-the-line writer designed to give students an edge. It features the same patent-pending TrueStroke™ technology used in the professional Diamante® writer.

Has the same touch and feel as a professional writer so you can write more and fatigue less.
The Wave® is the only student writer that works with TrueView™ to help you identify shadows and stroking issues without cost of paper.
The Wave's® large LCD screen lets you easily see what you have stroked. No need to spend hours looking at blotchy letters on stenopaper!
It's paperless.** Go green and save nearly $300 per year that you would spend on paper and writer supplies.
Startup screen can be customized to display your favorite image. Includes choice of case
It's lightweight.
The Wave is the smartest student writer ever created. It naturally adjusts for you so you can move effortlessly from beginner's touch to professional touch on the same writer.
Students! Here's your steno tip from the Guru: If you are in higher speeds and struggling to advance, this machine could save your career. It has a very nice light touch that will help get you to the next level.
---

Refurbished Stenograph® Wave™ in Blue Ice
110/220 volt A/C adapter/charger with North American plug

One removable re-chargeable 4-cell battery pack installed

Z12 EasyLock lightweight

tripod standard

New USB cable 6 foot

Wave™ User Guide & Utilities and Tutorial on Flash Drive

Getting Started Quick Guide

New LCD cleaning kit
Choice of carrying case
One-Year comprehensive warranty including tech support included.
Complementary "Getting Started" Introductory session on the phone with our Writer/CAT Software Trainer. We will go through setting us your new writer with your CAT system and how to use it's main features. We can logon to your computer remotely if necessary. Our goal is to make your transition to your new writer as smooth as possible.
---

Clearly in View
The vibrant flat-panel screen clearly displays steno outlines as you write them, giving you the best kind of feedback – immediate feedback-- to enable you to practice proper technique, the most expeditious way to advance your consistency and speed
Stop writing to read back fluently while scrolling notes up or down. With plenty of context to help you interpret what you've written, you'll confidently recite the spoken word. Start writing and you're instantly back "on the record."
Display & Navigation Functions
Scroll Up/Down to find point of readback
Select font size to one of five choices for larger text or more context
Search for Last Mark to verify or read something you marked earlier
Search for a steno outline to find a point of readback.
Change backlight setting for varying lighting conditions.
Slant the display panel up to 65°
Personalize the Splash Screen with .jpg files of your own pictures
Realtime Ready Included with the Wave is a standard plug-and-play USB cable that makes connecting to realtime a breeze. Your teachers will love it as transferring test notes for evaluation is a snap!
On-Board Memory A fifty-page memory provides storage of practice materials to be transcribed later. Select all or specific practice sessions when you have access to a CAT computer to transcribe homework or practice. Clear memory and start fresh with new dictation when memory indicates that it is full.
Grab and Go Just grab your writer and go – to another class or down the hall – utilizing built-in hand-grips. It's only 4.5 pounds.
The ideal writer for realtime captioners Using the same extraordinary technology as the professional Diamante writer, the Wave writer provides amazing results at a fraction of its cost. By eliminating redundancy yet keeping the phenomenal TrueStroke technology from the Diamante the Wave enables cleaner output than ever.
TrueStroke™ Touch TrueStroke technology (patent-pending) utilizes software to accurately track the movement of each individual keystroke. It replaces traditional contact adjustments and helps you achieve cleaner writing with less effort. It's the same technology used in the Diamante® writer adopted by thousands of professional reporters.
Comfort Adjustments
Tension and Depth adjustment wheels are easily within reach.

Slant display panel up to 65 degrees for use in varying lighting conditions.
Easily adjust the keyboard slant +-10° for comfort and variety in posture.
EasyLock® Z12 Tripod Weighing only 1 1/4 pounds and folding to a mere 12 inches the Z12 stands straight in front of you for perfect writing position. The tilt mechanism, which is recessed in the bottom of the writer, enables adjusting the slant +-10 degrees for comfort and variety in posture. The manual lift center steel column makes those final tripod height adjustments smooth and easy.
Student Trade-in Guarantee Students who purchase the Wave steno machine receive our Upgrade Guarantee, making it one of the best investments you can make. If you buy a professional shorthand writing machine within four years of purchasing your Wave student steno writer we'll guarantee 90% of the current sale price of the writer. This trade in value must be applied toward the purchase of any upgraded professional writer package(retail price) (that has a 25% greater value than your student package)
---

THE WAVE™ SPECIFICATIONS
Display Screen
Folds face down to protect screen while not in use - Active matrix color TFT- LCD - Diagonal: 7" Resolution: 800 x 480
Tilt range: 0 to 65 degrees
Font size: 1 to 5
USB Port
Connects to a Host USB port on a computer for:
Realtime translation with Case CATalyst® and other brands
Read memory to computer with Case CATalyst® and other CAT systems
Battery
A 4-cell lithium-ion battery pack is included.
Operating time: 8 to 10 hours
Recharge time: 4 to 5 hours
Battery life: 1 to 1.5 years
Memory
Internal memory holds about 12,000 strokes – approximately 50 pages
Backup Battery
When primary battery or A/C power is not available, the backup battery operates the writer in fail-safe mode for an additional 8 hours while still recording to memory
A/C Power Adapter
Automatic switching 120/220 volt with North American plug
Cord length: 6 feet
Optional adapter plugs:Europe, UK and Australia
Weight
EasyLock® Z12 Tripod
Weight: 1.25 lbs
Height: 12" folded
27" extended
0 to 65 Degree Tilt Range
The Wave's® built-in feature allows the machine to be adjusted to your specific comfort level without changing the center of gravity or optimum balance of the Wave.
---

Secure Credit or Debit Cards

Including Amazon Pay or Paypal

Pay over the phone 800-399-4605 M-F 8-5 EST

Finance with Klarna

Get Instant Approval (Click Pay Later when checking out)

PayPal Credit

6 months No Interest

Steno-Layaway Buy it your way with flexible plans

StenoRent Rent-to-Own Plans*

subject to availability

Longer Term Financing Plans
| | |
| --- | --- |
| | Trade-ins: Have a trade-in? Get a trade-in quote within 24 hours. Just fill out our sell-your-equipment form. Click on LINK TO FORM |
---
Over 30 years of experience in the court reporting industry
Greatest select of writers
Best customer service
Head writer technician, Brian, trained by the manufacturer with over 35 years experience
Largest selection of writer parts on the planet covering every writer from the Smartwriter™ to the Luminex™
World class review system
Technical support backed by award winning ZenDesk Help System

Toll-Free Support and Ordering

Best prices guaranteed

Online Chat system

Money back guarantee
---
---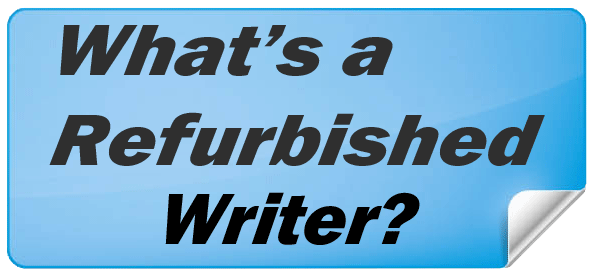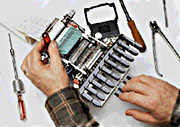 The machine is completely disassembled.
The machine is chemically cleaned using a non-toxic bio-green solution.
The Stop Pads are replaced as needed.
The Universal bar pad is replaced as needed.
The Bank Bar Pad is replaced.
All parts are checked for excessive wear.
The Toggle Roller is replaced or refurbished. If it fails specification criteria, it is replaced.
The Platen is reconditioned. If it fails specification criteria, it is replaced.
The machine is reassembled and all mechanical parts are greased and lubricated to specification.
The factory settings are verified and adjustments are performed as necessary.
The ribbon is replaced.
Adjustments are performed on all electronic components, including the contact assembly and switches.
All motor gears are aligned to specifications and checked for proper operation.
A complete diagnostics is performed to check computer interface (real-time), battery charging operations, electronic operations, and proper disk drive operation if applicable.
The machine casing is cleaned and the key tops are polished
This process generally takes 3-4 man hours to complete!
---
Don't forget to select your keytop configuration: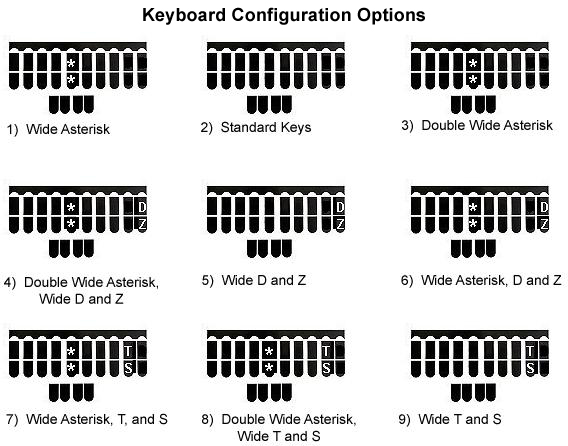 View All
Close
Warranty Information
This writer has a limited one-year depot warranty covering both parts and labor including tech support from StenoWorks. Our warranty is detailed here. You may also add a loaner option at the time of purchase. Now Available! Highly Recommended! Add accidental damage protection and even extend your StenoWorks warranty for an additional 1 or 2 years. StenoWorks has teamed up with Clyde to offer top-tier product coverage. Coverage by Clyde is underwritten by A rated insurance carriers and comes with easy to understand terms, a simple claims process, and competitive pricing. By adding coverage to your purchase you can use your writer knowing Clyde has your back.
View All
Close