Description
This book is used in Very Good condition. No writing. Cover in excellent condition. Photo is not actual book.
The Closed Captioning Handbook Paperback

The Closed Captioning Handbook is a detailed guide to closed captioning technology for engineers and other broadcast professionals, updated in 2011.
The book contains detailed coverage of captioning technology for engineers, up-to-date analysis of captioning law, a comprehensive glossary, an annotated history of captioning, and much more. The Closed Captioning Handbook covers everything you need to know about closed captioning, including digital television, DVD subtitling, Web site accessibility, and troubleshooting for both consumer and professional captioning equipment.
Whether you're a station manager, a video engineer, a realtime captioner, a video or caption editor, or a consumer, there's something in this book for you.
Review
"A 'biblical' tome for captioning--this book will be referenced by those in the captioning industry in the years to come. The industry owes it to Gary Robson. Honestly, without Gary, there is very little out there documenting the development of captioning, from both a historical and technical point of view." Philip W. Braven, ex-President of the National Captioning Institute and former Chairman of the Gallaudet University Board of Trustees
Table of Contents
Foreword by Philip W. Bravin
Preface and Acknowledgments
Introduction

Conventions Used in This Book
A Note on Sample Code

Chapter 1: Why Closed Captioning?

Defining Terminology
An Overview of Line 21 Closed Captioning
Captioning Symbols and Logos

Chapter 2: A Brief History of Captioning
Chapter 3: Captioning Styles and Conventions

Measuring Quality
Mixed-Case vs. All Uppercase
Verbatim vs. Edited Captions
Conventions in Caption Presentation

Chapter 4: Captioning Law

The Americans with Disabilities Act
The Television Decoder Circuitry Act
The Telecommunications Act of 1996
Emergency Captioning
Rehabilitation Act of 1998, Section 508
Captioning Complaints

Chapter 5: Consumer Captioning Equipment

Connecting Equipment
Captions on Consumer Televisions
Making Captions Work with VCRs
Making Captions Work with DVD Players
Caption Readers and Decoders for Computers

Chapter 6: Troubleshooting

Consumer Troubleshooting
Broadcast Troubleshooting

Chapter 7: Line 21 Technical Details

The Line 21 Waveform
The Line 21 Character Set
Text Attributes
Caption Display Area
Preamble Address Codes (PACs)
Decoder Memories and Caption Styles
Roll-Up Captioning
Pop-On Captioning
Paint-On Captioning
Text Mode

Chapter 8: Encoding Equipment

Encoder Modes
Open Captioning and Character Generators
Encoder Form Factors
Encoder Interfaces
DTV Encoders (Servers) and Transcoders
XDS Encoders
Caption Bridges and Relocation
Handling Multiple Lines and Fields
Software Encoding

Chapter 9: Decoding Equipment

Consumer vs. Broadcast Decoders
Decoder Chips
Data Recovery Decoders

Chapter 10: Online Captioning Overview

Working with Scripts
Autofeed
"Typed Realtime"
Stock Captions
Online Captioning Software

Chapter 11: Realtime Stenocaptioning

Stenotype Theory
Fingerspelling
Writing Numbers
Punctuation and Speaker Identification
Control and Editing Strokes
Conflict Resolution
Automatic Conflict Resolution
Obscenities in Captioning
Stenotype Keyboards
Translation Dictionaries
Bloopers

Chapter 12: Realtime Voice Writing

Why Voice Writing?
Voice Writing vs. Stenocaptioning
The Training Process
Punctuation and Speaker Identification
Speech Recognition Engines
History of Voice Writing

Chapter 13: Offline and Nonlinear Captioning

Linear vs. Nonlinear
System Configurations
File Manipulation
Editing
Validation

Chapter 14: Caption Placement Strategies

Placement Objectives
Dealing with Air-Time Graphics and Crawls
Historical Considerations
Nonbroadcast Options

Chapter 15: Caption Timing

Timing Objectives
Timecodes
Concerns at the Start
Assigning Timecodes to Captions
Timing Multiple Caption Streams
Asynchronous Data

Chapter 16: DTV Captioning

Bandwidth
DTVCC Caption Windows
Character Formatting in DTVCC
DTVCC Layering Model
Legacy Captioning

Chapter 17: Captioning on DVDs

DVD Subtitles
Line 21 on a DVD
Ripping and Fansubs

Chapter 18: Other Line 21 Data

ITV Links
XDS Data
V-Chip
Content Filters

Chapter 19: Captions in Internet Streaming & Computer Media

A Historical Perspective
Captions in Today's Media Players
SAMI
SMIL
Software Tools
Captioning Live Streaming Video
Proprietary Streaming Systems

Chapter 20: Designing Accessible Web Sites

Fundamentals of Accessibility
Images
Video
Audio
Macromedia Flash
Embedded Programming
Is Attractive Layout Incompatible with Accessibility?

Chapter 21: Movie Theater Captioning

Open Captions
Dedicated Caption Signs
Rear Window Captioning
Bounce-Back System
Personal Captioning Systems

Chapter 22: CART & Live Event Captioning

CART Display Options
CART Interaction
CART vs. Sign Language
CART vs. Electronic Note Taking
Live Event Captioning

Chapter 23: Video Description for the Blind

Guidelines for Producing Audio Description
Audio Description Icons
Legal Mandates
Key Companies and Organizations

Chapter 24: Language Issues in Line 21
Appendix 1: Captioning Equipment Vendors

Hardware Vendors
Software Vendors

Appendix 2: Captioning Service Providers

United States
Australia
Canada
Germany
New Zealand
Spain
United Kingdom
Venezuela

Appendix 3: Captioning Resources Online

General Closed Captioning Information
Captioning Products and Services
Broadcasting Associations and Standards Bodies
Deafness
Disabilities Rights and ADA
Stenocaptioning and CART
Voice Writing and Speech Recognition
Related Government Sites
Audio Description

Appendix 4: Standards Documents
Glossary
Index
The Closed Captioning Handbook  by Gary Robson  ISBN 0-240-80561-5  403 pages  Used book in excellent condition.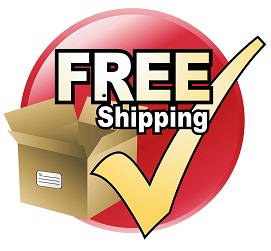 Ships for free by US Postal Service Media mail (shipping time generally is 3-10 business days) in the continental US or if you need it sooner or you are an international customer select an upgraded shipping option.

We offer a 14 day return with a 10% restocking fee.
View All
Close