Description
Who would have thought the Travel PAL design could be made even better! But add memory foam and take the traditional comfortable support of the Travel PAL and dial it up a notch. All we can do is smile and say Ahhhh!
Finally something that self inflates that you can easily carry with you to jobs.
What did we get when we infused the design of the original Travel PAL with the unparalleled support and comfort of memory foam? Perfection. The Travel PAL Memory Foam features the innovative wishbone Travel PAL shape that cradles and provides support to your whole lumbar area. Inside is responsive memory foam that molds itself to every curve of your body, creating a heavenly, made-for-you fit every time you lean back. Even in the worst of seats, comfort will prevail with the unrivaled softness and support of the Travel PAL Memory Foam. Like all Travel PAL products, the Travel PAL Memory Foam is self-inflating and deflates into a compact, perfect-for-travel size. Inflation can be stopped at any time for a personalized level of support.
Self-Inflating: Twist the valve clockwise to inflate, counter-clockwise to deflate. It's that simple. Inflation can be stopped at any time to meet your firmness preference.

Adjustable Support: The unique combination of air and foam inside Travel PAL allows you to customize the level of support. It adjusts to your body no matter what seat you're in!

Compact Mode: The last thing you need when traveling is extra weight or baggage. Travel PAL is extremely lightweight. Fits into any carry-on or hand bag when deflated.

Durability: Travel PAL's nylon Ripstop fabric resists travel wear and tear. Travel PAL has a Lifetime Warranty. Healthy Back will repair or replace any defective unit for the life of the product.
16 x 2 x 6 inches ; 1 pounds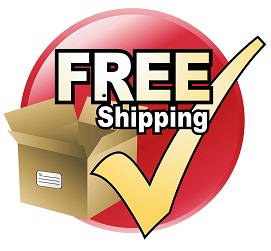 View All
Close
Warranty Information
We've got your back...for Life! Simple. Compact. Fantastic. A warranty to match your Travel PAL. Every Travel PAL comes with a lifetime warranty. Any rips, tears, leaks, or holes are our problems, not yours. We will repair or replace any defective unit for the life of the product. Damage due to abuse, misuse, or exposure to extreme conditions voids this warranty. Travel PAL reserves the right to determine whether a Travel PAL has been mistreated and the warranty voided. Have a damaged pal? Send us an email Warranty@hbtravelpal.com.
View All
Close