Stenograph® Elan Mira® A3 Paperless audio-sync ready
SKU:

1022

UPC:

Condition:

Refurbished

Availability:

All writers take approximately 5-7 business days to prepare before shipping. Free shipping is UPS ground and will depend on your location. Expedited & lightning prep options are available. Shopping cart receive dates are not accurate.

Shipping:

Calculated at Checkout
Description

Fill out our sell-your-equipment form, indicate possible trade-in, and get an idea as to what value we would put on your trade-in.
Introducing our partnership with XCover! Now with introductory rates.
1 year: Add Accidental Damage Protection to StenoWorks' one year warranty
2 year: Add Accidental Damage Protection and Extend your warranty to two years with the accidental protection
3 year: Add Accidental Damage Protection and Extend your warranty to three years with the accidental protection
LOOK! What else is included:
FREE earbud ($25.00 value) - use with live monitoring to enhance hearing
Free keytop configuration: ie wide DZ & * ($70.00 value)
Free keytop covers professionally installed (leather, rubber, foam rubber, felt,etc. or any of the other types we sell installed ($40.00 value)
Now with standard 2 GB cards
Discreet Audio-Sync mic package - new with 1-year warranty
Complementary "Getting Started" Introductory session on the phone with our Writer/CAT Software Trainer. We will go through setting us your new writer with your CAT system and how to use it's main features. We can logon to your computer remotely if necessary. Our goal is to make your transition to your new writer as smooth as possible.
No Sales tax except in Florida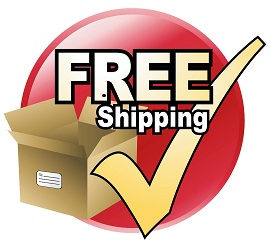 FREE ground shipping on all writers in the Continental US!
---
Special Limited Financing through Klarna:
APR

s low as 0.00%*

Add item(s) to your cart
Go to checkout and choose Pay Later
Complete your Klarna Credit application
Use the Klarna app or log in on klarna.com to make your monthly payments
Shop now, pay later with Klarna! We've partnered with Klarna to provide you with easy payment options at checkout, so you can buy what you want, when you want.
It's smooth and simple Select Klarna at checkout to buy now and pay later. Spread the cost of your purchase over time with convenient, stress­-free payment options. It is easy, safe to use, and you're always covered by Klarna's Buyer Protection.
---

Perfect paperless writer for the new reporter or the advanced student.

This machine has everything you need to report with a technology advantage. Plenty of back-ups, audiosync to record, individual key adjustments and one of the nicest touches around.

Less than 1/2 the price of the Luminex

®,

Diamante®, Passport® or Impression

Real-time translation of English based on your personal dictionary displayed on a tilting color screen

Search your notes on the screen and listen to audio with an earbud

Use updated SD Card storage instead of floppies
Students!

Here's your steno tip from the

Guru: A very nice paperless writer using dual SD cards that has a very similar touch to the Diamante® or Luminex

®

without the cost. If you are student stuck at a higher speed then this is a writer you should take a look at.
---

Refurbished Elan® Mira A3® with included one year warranty
Choice of carrying case
Two 2 GB SD Memory Cards
New External USB SD card reader for use with computer 110/220 volt A/C adapter/charger with North American plug
New 1 rechargeable power pack including new cells
Tripod
PDF User's Guide on USB Drive
New USB-Cable
New Power Supply
All Writer utilities and driver software with dictionary conversion program for non-Stenograph® software on USB drive
New Audio-Sync microphone included
New earbud or buds included
LCD cleaning kit

Data SD without
Audio Recording

Data SD with
Audio Recording

Strokes

Pages

Strokes

Pages

Hours

Data SD Card
(2GB)

504,000,000

2,296,000

3,740,000

17,000

340

RAM

320,000

1,450

320,000

1,450

Backup SD Card
(256MB)[1]

3,400,000

15,000

Dictionary Capacity:
480,000 entries

Reopen for Readback:
Maximum 3,200 pages

Battery Capacity:

Writing Time: 10 hours

Recharge Time: 6 hours

Recharge Frequency: Daily

Battery Life: 1-1½ years
[1] While larger capacity cards can be used for the Backup SD card, a maximum of 32MB will be saved to that card. When the Backup SD card is full, it begins writing over the oldest file.
View All
Close
Warranty Information
This writer has a limited one-year depot warranty covering both parts and labor including tech support from StenoWorks. Our warranty is detailed here. You may also add a loaner option at the time of purchase. Now Available! Highly Recommended! Add accidental damage protection and even extend your StenoWorks warranty for an additional 1 or 2 years. StenoWorks has teamed up with XCover to offer top-tier product coverage. Coverage by XCover is underwritten by A rated insurance carriers and comes with easy to understand terms, a simple claims process, and competitive pricing. By adding coverage to your purchase you can use your writer knowing XCover has your back.
View All
Close