Stenograph® Elan Cybra® Paperless Writer Refurbished 1 Year Warranty
SKU:

1020

UPC:

Condition:

Refurbished

Availability:

All writers take approximately 5-7 business days to prepare before shipping. Free shipping is UPS ground and will depend on your location. Expedited & lightning prep options are available. Shopping cart receive dates are not accurate.

Shipping:

Calculated at Checkout
Description
Stenograph® Elan Cybra® Paperless Writer Refurbished 1 Year Warranty and Four Year Trade-in Guarantee Package (Student Realtime Paperless writer)
The Elan® Cybra® features USB and serial connectivity. The Elan Cybra® student version is a paperless machine for students and captioners! Refurbished by StenoWorks with a one year warranty and a four year trade-in guarantee. The major advantage to going with this writer is the excellent smooth touch. The touch or feel is similar to the Elan Mira high-end professional models. Use the same technology while in school that you'll use as a professional. Watch your speed and accuracy climb with one of the lightest touches of any machine.
Reporters! Here's your steno tip from the Guru: The Elan Cybra Student Model works great using the USB cable(included) with Case Cataylst® and Eclipse®. If you intend to use a different CAT system like Stenovation DigitalCAT® or Apieron SmartCAT® software then you will need to purchase the serial realtime cable and a USB to serial adapter. Machine does not have an LCD screen to view notes so it's best used with a computer in realtime. Could be used for captioning or in a professional setting with an extra back-up source like a digital recorder.
---
Introducing our partnership with Clyde! Now with introductory rates.
1 year: Add Accidental Damage Protection to StenoWorks' one year warranty
2 year: Add Accidental Damage Protection and Extend your warranty to two years with the accidental protection
3 year: Add Accidental Damage Protection and Extend your warranty to three years with the accidental protection (BEST DEAL)
LOOK! What extras are included:
FREE US SHIPPING
Free Keytop Covers professionally installed (leather, rubber, foam rubber, felt,etc. or any of the other types we sell installed ($75.00 value)
FREE Tech Support for one year
Your choice of extended keys installed ($100.00 value)
Free copy of Apieron CAT Software (student version) - downloadable
Special Limited Financing: NO Interest for 12 months
We've partnered with Klarna to provide a line of credit that allows you to spread your purchases over time with low APR financing offers.
No Sales tax except in Florida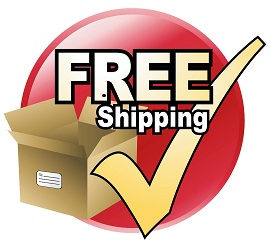 FREE ground shipping on all writers in the US! Upgraded shipping available.
---
Designed especially for steno-captioners, steno-interpreters, steno-transcriptionist and e-students. Please make sure that your school or program allows you to use a paperless writer. Here's some paperless questions answered.
Features:
No paper! Write directly to memory or computer with no paper tape. You save money and reduce noise.
No ribbon! No paper means no ribbon...with reduced cost and upkeep.
No platen! No paper, no ribbon means no platen! Reduces the need for contact re-adjustment since ribbon and paper are no longer part of the adjustment equation.
No grease! No platen means no grease and reduced noise. Spend less time taking care of your machine and more time getting your work done!
Introducing the innovative SmartStroke stroke-sensing technology that evaluates your hand-to-hand movement for cleaner strokes, resulting in better translation than ever before.
Revolutionary AccuDial is a feature that lets you precisely set the depth of stroke for each individual key and easily change your adjustments over time to accommodate changes in your writing style.
Check the status of your battery, RAM level, realtime indicator and key contacts on the LCD indicator. You can easily monitor the status of your machine.
Speaking of RAM, the Cybra has memory to hold up to 50 pages so that you can later copy a job to your CAT software for translation and editing. Typically, though, the Cybra is used for strictly realtime applications such as CART (Communications Access Realtime Translation), steno-captioning and captioning where you are writing directly to the computer for immediate translation and display.
Operate your Cybra for up to 40 hours or more on a single battery charge. Since the battery uses NiMH technology, it is less likely to develop a 'memory' if you charge it too often than other battery types. It can be recharged overnight using the standard A/C battery charger/adapter.
Depth of stroke is now modified to give you a more shallow option.
Stroke pressure to make the machine comfortable for your style of writing.
Adapting some newer technology for connecting to your realtime computer, the Cybra has a USB port in addition to the regular 9-pin serial port.
Refurbished Elan Cybra® Student Model with 1 year warranty and 4 year trade-in guarantee in writing
NEW Rechargeable Ni-Mh battery pack installed
NEW AC adapter/charger
Tripod
USB drive with manual & drivers
One Extra Elan Cybra faceplate
USB cable for realtime and notes transfer
Written Certification of condition from our technician
Toll-Free tech support, Live Chat Support and Zendesk support ticketing system
Other software like Plover, DigitalCAT, Eclipse, Case Catalyst are also available and will work with the Cybra - contact manufacturer
View All
Close
Warranty Information
This writer has a limited one-year depot warranty covering both parts and labor including tech support from StenoWorks. Our warranty is detailed here. You may also add a loaner option at the time of purchase. Now Available! Highly Recommended! Add accidental damage protection and even extend your StenoWorks warranty for an additional 1 or 2 years. StenoWorks has teamed up with Clyde to offer top-tier product coverage. Coverage by Clyde is underwritten by A rated insurance carriers and comes with easy to understand terms, a simple claims process, and competitive pricing. By adding coverage to your purchase you can use your writer knowing Clyde has your back.
View All
Close