Description

Newer Red model with all the upgrades.
LOOK! What's included:
FREE earbuds ($25.00 value)
Free light gray leather covers or any of the other 9 types we sell installed ($40.00 value)
Free keytop configuration ($50.00 value)
Audio-Sync mic ($109.00 value)
FREE WI-FI or Bluetooth
No Sales tax except in Florida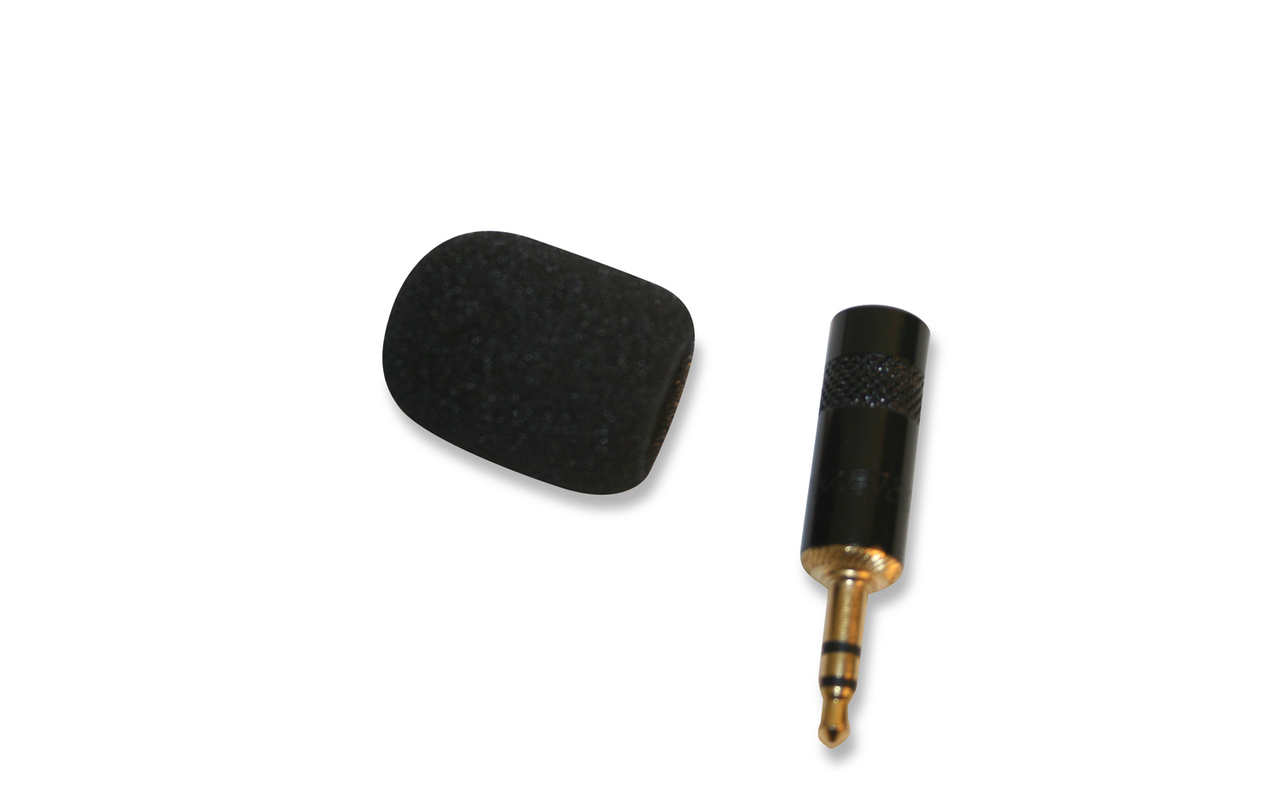 Now including one of our best mics

TWO YEAR WARRANTY WITH SUPPORT NOW INCLUDED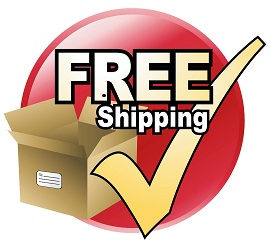 FREE ground shipping on all writers in the US!
---

The Diamante® ... elegant, sophisticated, brilliantly simple...

Records audio-sync files so you'll never be without an audio back-up

Vibrant display keeps things clearly in view
Triple protection of your valuable work
Versatile Data Transfer
TrueStroke(tm) Technology
Reporters! Here's your steno tip from the Guru: If you are looking for a nice professional paperless writer than the Diamante® will work for you. These are hard to come by so if you are serious you will want to jump on this deal. Personal Notes: Very nice machine and by far, the nicest machine this manufacturer has ever made. Has a very nice users guide and training on CD

Refurbished Stenograph® Diamante™ in Red in excellent condition. Perfect condition upgraded.
Data 4GB SDHC Card installed
Backup 4GB SDHC card installed
New External USB SD card reader for use with computer
New 110/220 volt A/C adapter/charger with North American plug
One removable re-chargeable 4-cell batterypack installed
Z12 Tripod
USB cable 6 foot
Writer Utility CD with dictionary conversion program for non-Stenograph® software
Diamante® Utilities and Tutorial CD
Diamante® User Guide on CD
New LCD cleaning kit
Audio-Sync microphone included
Bluetooth or WI-FI - installed free - Software dependent. Only newer Case Catalyst® software works with WI-FI. Call us or open up a support ticket to get any technical questions answered.
---

Credit & Debit Cards:

Visa/MasterCard/Discover/AMEX
_____________________________________________________________________________________
_____________________________________________________________________________________
_____________________________________________________________________________________
Financing:

Long Term Financing (12 months or longer) Good Credit Score? Co-Signor if a student? Apply today for our long-term leasing deal! Approximately $90.00/month for 36 months.
Apply Here:
______________________________________________________________________________________
Trade-ins: Have a trade-in? Get a trade-in quote within 24 hours. Just fill out our sell-your-stuff form.
---

Vibrant display keeps things clearly in view
A vibrant active-matrix color screen displays text, steno or both side-by-side. Display mechanism smoothly tilts from 0 to 65 degrees to accommodate varying lighting conditions. Screen folds face-down to protect it while not in use. Five font sizes with color choices are easy to choose and to change for personal preference.
Triple protection of your valuable work
Steno, timestamps and audio backup are saved on the Data SD card and the Backup SD card. Memory backup of the most recent 36,000 pages of steno and timestamps are stored in 64MB in the unlikely event the SD cards are lost or damaged. Supports SD cards from 1GB to 32GB. 4GB Data SD card and Backup SD card are included in the writer.
Versatile Data Transfer
Realtime via USB to Case CATalyst and other Windows XP/Vista CAT systems. SD Cards conveniently move jobs from the writer to your computer. Dictionary updating via USB from Case CATalyst and other CAT systems via RTF-CRE. Optionally use a USB Thumb Drive to move jobs from the writer to your computer and leave the SD cards in the writer.
AudioSync™ OTG - on the go!
Leave that clumsy tape recorder at home. Record the audio and even monitor the sound quality if you wish. Start, pause and stop as desired. Play back the synchronized audio privately to your own headset or through speakers if you choose to share it with the participants. Microphone, headsets and speakers are sold separately.
TrueStroke(tm) Technology
TrueStroke(tm) technology (patent-pending) utilizes software to more accurately track the movement of each individual keystroke. It replaces traditional contact adjustments and helps to achieve cleaner writing right from the start. There are no 'under-the-hood' adjustments to make.
EasyLock Z12 Tripod
Weighing only 1 1/4 pounds and folding to a mere 12 inches the Z12 stands straight in front of you for perfect writing position. The tilt mechanism, which is recessed in the bottom of the writer, enables adjusting the slant +-10 degrees for comfort and variety in posture. The manual lift center steel column makes those final tripod height adjustments smooth and easy.
---

Display Screen
- Folds face down to protect screen while not in use
- Active matrix color TFT- LCD
- Diagonal: 7" (17.8 cm)
- Resolution: 800 x 480
- Tilt range: 0 to 65 degrees
- Font size: User selectable – 5 sizes
USB A Port
- Host USB port for use with peripherals such as a thumb drive or USB Bluetooth™ adapter for
wireless realtime.
USB B Port
- Client USB connects to a Host USB port on a computer for:
- Realtime translation with Case CATalyst® and other brands
- Downloading dictionaries
- Accessing a power source
Size and Weight
- Writer only: 4.5 lbs (2 kg)
Headphone Jack
- 3.5 mm mono headphone jack
(Headphones sold separately.)
Microphone Jack
- 3.5 mm mono microphone jack
(Microphones sold separately.)
Primary Battery
A 4-cell lithium-ion battery pack is included.
- Operating time: 8 to 10 hours
- Recharge time: 4 to 5 hours
- Battery life: 1 to 1.5 years
Backup Battery
When primary battery or A/C power is not available, the backup battery operates the writer in fail-safe mode for an additional 8 hours while
still recording Data and Backup SD cards.
A/C Power Adapter
- Automatic switching 120/220 volt with North American plug
- Cord length: 6 feet (1.8 meters)
- Optional adapter plugs: Europe, UK and Australia
Memory
- Supports SD cards 1GB to 32GB
- 64 MB internal memory hold approximately 36,000 pages.
Dictionaries
- Case CATalyst personal and job dictionaries can be loaded via a USB cable.
- RTF -CRE dictionaries are loaded via USB after using a dictionary conversion utility provided with the writer.
AudioSync OTG – on-the-go
- File format: .WAV
- Compression rate: Selectable GSM (5.8 MB/hour) or ADPCM (14.7 MB/hour)
EasyLock® Z12 Tripod
- Weight: 1 ¼ lbs (.6 kg)
- Height: 12" folded
- 27" extended
Tote Bag
- Weight: 2 lbs
- Dimensions: 17 1⁄8" wide x 12 ½"
---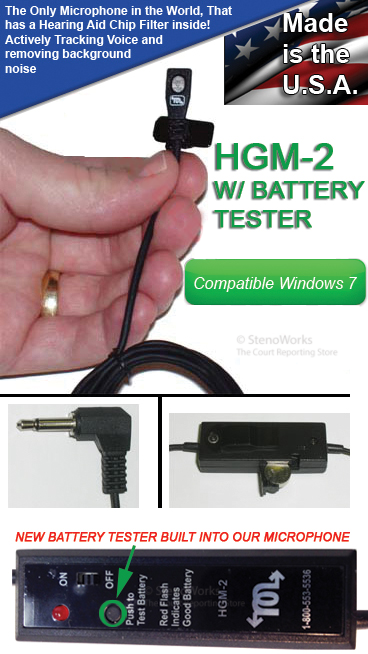 Upgrade your microphone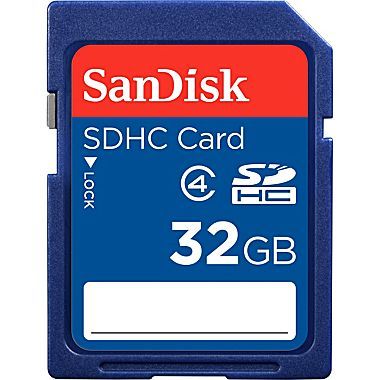 Upgrade Your Job Card to 32 GB
---
Over 20 years of experience
Technical support backed by award winning ZenDesk Help System

Toll-Free Support and Ordering

Best prices guaranteed

Online Chat system

Money back guarantee
---

In order to customize your writer we generally ship within 1-2 business days. If you need your writer expedited please call us!
We offer FREE shipping in the continental US using with just a small $25.00 upcharge for HI or AK. The shipping times will vary and depend on how far you are from Palm Beach County, FL. (Generally 1-5 business days)
If you need your writer sooner we can ship using FEDEX Express with Priority Overnight, Standard Overnight, Guaranteed 2-Day, or Economy 3-Day shipping available for an additional charge.
Shipping international is also available. The following are the approximate cost to ship to: UK & Europe ($125.00), Canada ($75.00), South America ($150.00), Austrailia ($150.00) using . Please contact us with your email address and we will get back to you within 24 hours to get an exact shipping quote and to get any specific shipping questions answered.
View All
Close
Warranty Information
This writer has a two year warranty!
View All
Close