Stentura® Fusion Pro Writer - Paperless or Paper(upgrade)
SKU:

1036

UPC:

Condition:

Refurbished

Availability:

All writers take approximately 5-7 business days to prepare before shipping. Free shipping is UPS ground and will depend on your location. Expedited & lightning prep options are available. Shopping cart receive dates are not accurate.

Shipping:

Calculated at Checkout
Description
Get a feature-rich professional writer for less than half the price of the Stenograph's™ Diamante.

Introducing our partnership with Clyde! Now with introductory rates.
1 year: Add Accidental Damage Protection to StenoWorks' one year warranty
2 year: Add Accidental Damage Protection and Extend your warranty to two years with the accidental protection
3 year: Add Accidental Damage Protection and Extend your warranty to three years with the accidental protection
LOOK! What else is included:
FREE earbud ($25.00 value) - use with live monitoring to enhance hearing
Free keytop configuration: ie wide DZ & * ($70.00 value)
Free keytop covers professionally installed (leather, rubber, foam rubber, felt,etc. or any of the other types we sell installed ($40.00 value)
Now with standard 2 GB card
Discreet Audio-Sync mic package - new with 1-year warranty
Complementary "Getting Started" Introductory session on the phone with our Writer/CAT Software Trainer. We will go through setting us your new writer with your CAT system and how to use it's main features. We can logon to your computer remotely if necessary. Our goal is to make your transition to your new writer as smooth as possible.
No Sales tax except in Florida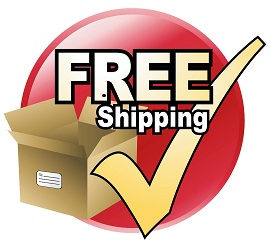 FREE ground shipping on all writers in the Continental US!
---

Special Limited Financing through Klarna:
APR

s low as 0.00%*

Add item(s) to your cart
Go to checkout and choose Pay Later
Complete your Klarna Credit application
Use the Klarna app or log in on klarna.com to make your monthly payments
Shop now, pay later with Klarna!
We've partnered with Klarna to provide you with easy payment options at checkout, so you can buy what you want, when you want.
It's smooth and simple
Select Klarna at checkout to buy now and pay later. Spread the cost of your purchase over time with convenient, stress­-free payment options. It is easy, safe to use, and you're always covered by Klarna's Buyer Protection.
---

Professional Fusion steno writer package with a paper option
If using paperless we can shim the stroke for a shorter depth if you like for free.
Records audio-sync files so you'll never be without an audio back-up
Less than 1/2 the price of the Diamante®
Real-time translation of English based on your personal dictionary displayed on a color screen
Display English, Steno or both.
Search your notes on the screen
Use updated SD Card storage instead of floppies
Students! Here's your steno tip from the Guru: If you are used to the feel of a student Protege® then you will enjoy the Fusion®. The touch is very similar and you will have an easier time getting used to your new machine. Also, if you like the option of using paper notes then the Fusion is the only way to go for a high-end machine. For paper choose that option.
---

Refurbished Stentura Fusion® without paper
Add $175 to go with the paper option.
Dust cover to keep machine clean when not in use
Choice of bag
One 2 GIG SD Memory Card
New External USB SD card reader for use with computer
New 110/220 volt A/C adapter/charger with North American plug
1 rechargeable power pack (Refurbished with new cells)
EasyLock Tripod
New USB-Cable
Writer Utility software with dictionary conversion program for non-Stenograph® software on Flash USB Drive
Papertray (if going with paper option)
Contact adjustment tool
One refurbished Stentura ribbon cartridge installed (if going with paper option)
New Audio-Sync microphone included
New Earbuds included
One-Year warranty including tech support included.
Complementary "Getting Started" Introductory session on the phone with our Writer/CAT Software Trainer. We will go through setting us your new writer with your CAT system and how to use it's main features. We can logon to your computer remotely if necessary. Our goal is to make your transition to your new writer as smooth as possible.
---

Stentura Hallmarks:
Instant translation and display of realtime text
Search for questions, answers and text for readback
Create dictionary globals on the fly to improve translation
Triple protection of steno notes
"Clean Hands" ink cartridge (refurbished)
EasyLock Tripod that's a snap to use
Adjustable contacts and touch
Prints steno with indelible ink that makes a lasting impression
Innovative features:
Secure Digital (SD™) card stores hundred times more than floppies
Records live testimony using AudioSync OTG - on the go!
USB and DB9(serial) ports and wireless ready (option sold separately)
Extra large color display for text, steno and both side-by-side
Dynamic battery status display eliminates the guesswork of battery charging!
AudioSync™ OTG - on the go!
Leave that clumsy tape recorder at home.
Record the audio and even monitor the sound quality if you wish. Start, pause and stop as desired.
Play back the synchronized audio privately to your own headset or through speakers if you choose to share it with the participants.
Large color display lets you see things your way!
Text and Steno side-by-side... and switch in the midst of a job
Audio status and quality indicator
Large or smaller fonts and color choices are yours
Triple protection of your valuable steno notes
Prints steno to paper with indelible ink that lasts a lifetime
Secure Digital Card (SD) holds hundreds times more than floppies and your work is protected
RAM memory backup can be written to SD card or read out through a cable
Convenient and familiar adjustments
Adjust your professional Stentura using traditional methods
Suit yourself with depth of stroke, keyboard pressure, and individual key contacts
Battery charging and status
No more guesswork on when to charge your battery. Just check the dynamic status.
Ports for every purpose
USB port for writing realtime to Case CATalyst® & Eclipse; for updating the personal and job dictionaries in the writer; for uploading a steno file to your CAT computer; and lastly for downloading software updates.
DB9 Serial port for using the Bluetooth by Socket Communications CSA adapter enabling wireless realtime with Case CATalyst® and some non-Stenograph® software programs.
DB9 Serial port is also used for writing realtime with legacy software such as Premier Power and non-Stenograph® software.
Headphone and microphone jacks built in
Just use your powered microphone - included and record conversation within a 35 foot radius directly to your Stentura® Fusion. Want to be absolutely sure you're getting the audio? Just plug in a headset to monitor the recording or to play back privately during breaks in testimony. Even attach speakers to share the audio with others.
---

Exterior:
Contemporary design featuring "Glacier Frost" metallic finish
Secure Digital (SD) memory for fast, secure storage and retrieval
Audio recording on-board with built-in microphone jack (mic sold separately)
Headset jack for monitoring and playing back audio (headset sold separately)
External LCD contrast adjustment knob to accommodate lighting conditions
Built-in retractable bench conference stand for using machine off tripod
Scratch-resistant glossy key tops provide smooth-as-silk writing surface
Recessed holders for pencils or optional mini-keyboard mounting
Built-in handles provide a secure and comfortable grip
DB9 serial and USB port for realtime and dictionary updating
Rugged energy-absorbing paper tray
EasyLock Tripod provides stability and mobility
Weight:
Visual Features and Functions:
Large full-color LCD with adjustable font size and color choices
View text, steno or both side-by-side
Search for Questions, Answers, text or steno
Scroll up or down to review text
Define/global steno into text to improve subsequent translation
View directory of SD card and RAM memory
Audio Record/Playback:
Pulsating visual indicator of audio quality when recording
Records synchronized .wav file with time-stamped steno
Microphone jack 3.5 mm mini-jack. Mic sold separately
Earphone jack 3.5 mm mini-jack. Headset sold separately
Audio saved to SD™ card; approximately 6MB per hour
Audio playback volume controls
Interior Features:
Personal adjustments for depth of stroke, key pressure and keyboard height/depth
Stentura ribbon cartridges provide long-lasting impressions
Ball bearing platen for grease-free operation between service intervals
Selectable paper-only mode to operate when electrical power is not available
32-bit microprocessor features superior power efficiency and high performance
Memory and Removable Media:
Flash memory for personal and job dictionaries up to 480,000 entries
RAM Memory backup for steno note files up to 1,450 pages
1 SD Card Slot with removable SD card (included) for steno files, timestamp file, job dictionary and audio files. Holds up to 2,100 pages of steno, text and associated audio; up to 287,000 pages without audio
---

Secure Credit or Debit Cards

Including Amazon Pay or Paypal

Pay over the phone 800-399-4605 M-F 8-5 EST

Finance with Klarna

Get Instant Approval (Click Pay Later when checking out)

PayPal Credit

6 months No Interest

Steno-Layaway Buy it your way with flexible plans

Longer Term Financing Plans
---
Upgrade your microphone Pick up some steno pads Add the tilting tripod

InternationalInternational Charger $39.95

Support Your Hands $69.95
---
Over 30 years of experience in the court reporting industry
Greatest select of writers
Best customer service
Head writer technician, Brian, trained by the manufacturer with over 35 years experience
Largest selection of writer parts on the planet covering every writer from the Smartwriter™ to the Luminex™
World class review system
Technical support backed by award winning ZenDesk Help System
Toll-Free Support and Ordering
Best prices guaranteed
Online Chat system
Money back guarantee
View All
Close
Warranty Information
This writer has a limited one-year depot warranty covering both parts and labor including tech support from StenoWorks. Our warranty is detailed here. You may also add a loaner option at the time of purchase. Now Available! Highly Recommended! Add accidental damage protection and even extend your StenoWorks warranty for an additional 1 or 2 years. StenoWorks has teamed up with Clyde to offer top-tier product coverage. Coverage by Clyde is underwritten by A rated insurance carriers and comes with easy to understand terms, a simple claims process, and competitive pricing. By adding coverage to your purchase you can use your writer knowing Clyde has your back.
View All
Close